Top Five Must Make Crochet Patterns: Market Edition.
Hey everyone it has been a long time since I have done a must make Monday, speaking of which it's not even Monday but I figured I would go ahead and share my top five must make crochet patterns for markets! So enjoy this must make Tuesday!
#1. Double Brim Cable Crochet Beanie by Hooked on Handmade Happiness.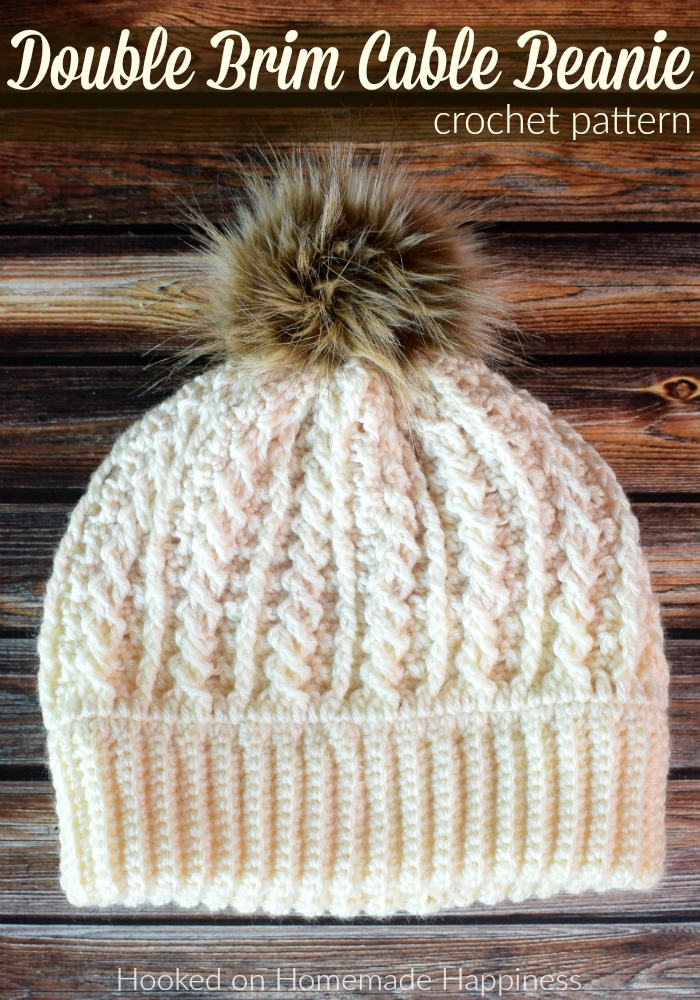 I don't even have words for this beanie! It's absolutely gorgeous, if you're new to crocheting this definitely isn't a quick market make but it would be so worth the time I feel like these would fly off the shelf… or market table.. regardless click HERE for the free pattern!
#2. Mens Crochet Beanie by Salty Pearl Crochet.
This is the perfect pattern for markets! I feel like the men are always left out when it comes to patterns or just handmade items in general. You would definitely stand out if you had these gorgeous mens beanie! Click Here to get the free pattern!
#3. The Coastal Waves Dishcloth by East Coast Crochet Co.
I had the pleasure of testing this crochet pattern for Hope from East Coast Crochet Co. So trust me when I say its amazing! It's so fast and simple yet it looks like it took you a lot of effort which is a huge win in my books! Get the free pattern HERE.
#4. Large Pumpkin Crochet Pattern by Hooked on Tilly.
With fall literally around the corner these would be the perfect thing to add to your market prep list. This is the kind of pattern you could just keep pumping out! Not only will they make your display look so cute but they will sell with no effort. Click HERE to get the free pattern.
Bead Stitch Crochet Hat by 5 Little Monsters.
This is one of my favorites! The bead stitch is one of my favourite stitches I've used it on one of my own patterns and it is on a couple future patterns as well! Again this is one of those patterns that is super fast and easy to work up but looks intricate and like it took you a lot of effort to make, absolutely perfect for markets! Get the free pattern HERE.
*None of these patterns or pictures belong to me*
I hope you all enjoyed this must make Tuesday, and some of you find this useful, because if you're anything like me your behind and need some quick patterns to work up for fall markets! Be sure to tag all the wonderful makers if you make any of these, and tag me as well I love to see what others are making. Also don't forget to check put my free crochet patterns I have a few quick and easy patterns that would also be great for markets.
Follow us!